Final Fantasy IX: one of my all-time favorite and enjoyable Final Fantasy titles. I was paying off my first Sony PlayStation (that my father secretly paid off for me) He also bought me a copy of Final Fantasy IX so I could play a new game. Now to me that meant an awful lot, considering he was the only person working.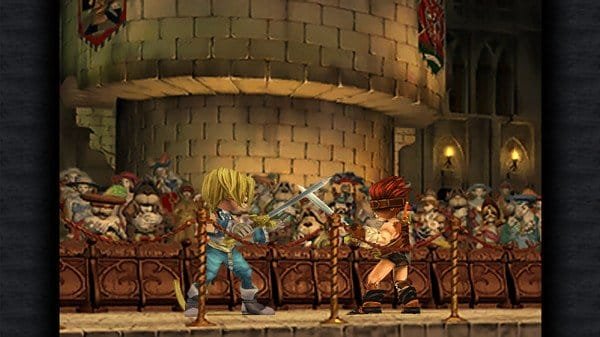 My mother was in the hospital again for various issues and died yet again (She's good at coming back from the dead, like Captain Jack Harkness from Torchwood).  So I remember this game quite fondly. I remember starting it up naming the Zidane character "Daniel". It was then that I played my first ever quick-time event (QTE). I had to fight with one of Zidane's allies in a mock play, which lead up to a series of fortunate events. I got chased by a knight, a princess jumped off a tower and we all somehow met up with a little black mage; after which we went on an incredible journey that I will never forget.
From visiting little villages on our way to see Cid (who just happened to be transformed into a bug at the time), to watching an entire city be eaten by Atomos as he kills hundreds of thousands of people, as you look on in horror. One of my all time favorite scenes is where Zidane is walking away from the airship with the love-stricken princess looking onward, as the knight holds her back as you walk gallantly forth to stop the villain.
The game for me packed a huge emotional punch, with varying degrees of characters, stories and of course a lot of really cool airships. These were some of the best designs I've seen, and that's including the Ragnarock from Final Fantasy VIII. For me the game really shined on its own,
but there has also been much speculation that it's one of the first Final Fantasy games to directly tie into another Final Fantasy title…specifically Final Fantasy V…but that's something for Matpat to handle on game theory.
In terms of character design, Final Fantasy IX was the first (with one exception) to start including non-human characters in its rosters, which have ultimately led to the creation of Mithras, as well as others. The exception was of course Red XIII from Final Fantasy VII. In the game as well, we have possibly one of the greatest ending songs of all time: "Melodies of Life", which helped console me during everything that was happening in my life. It brought me some degree of peace.
Honestly, this is one of the best Final Fantasy titles to date and a great improvement on the Final Fantasy franchise that helped create a standard for most of Square Enix's Final Fantasy RPGs. It was also the last in the franchise to relay how characters feel using cut scenes without vocals; only expressions to show off their attention to detail.
Conclusion? It's simply one of the best RPGs of all time in style, design, artwork, musical composition and story. It's also available now on Steam and other platforms. So if you like, go pick yourself up a copy. Even if you don't share my emotional investment in the game, it still remains one of the best. If you guys liked our review here is the first 40 minutes of Final Fantasy IX!
Let us know what you think in the comments of the game!
-Daniel Clatworthy-