SteelSeries has done it again; they've created yet another mouse. This new Rival 700 boasts a walloping 16,000 DPI tracking, as well as a unique feature among gaming mice. It has a small visual display of sorts where you'd normally place your thumb. Now just think about this for a second…indeed…a display covered up by your thumb!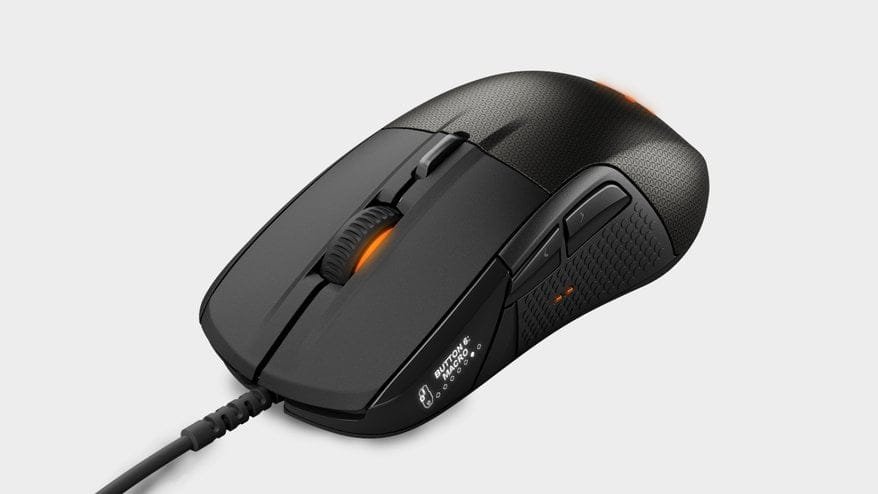 Now don't get me wrong, SteelSeries does make great products for computer gaming and I absolutely love their keyboards and mice, overall.
But as car enthusiast Jeremy Clarkson says, "It's stupid". I'm looking forward to doing a technical review later this month on the mouse, outlining its pros and cons. But in the sense of professional gaming, the fact that it has a small display where the thumb goes is outright idiotic.
I'd like to quote Ehtisham Rabbani, SteelSeries CEO, if I may.
"We're thrilled to deliver the world's first smart gaming mouse," said Ehtisham Rabbani, SteelSeries CEO. "By listening to gamers and eSports athletes, we've perfected professional gaming mice for more than a decade. The Rival 700 takes that expertise and meets gamers' needs today, and grows to help them win in the future."
That means that someone in the design department came up with this and thought it was a good idea. Let's take a moment to consider this. You are a professional gamer. You are playing in a massive competition, going for a grand prize. But your health is low, so do you look at the screen? Of course not; you lift your thumb from the mouse and take a peek! Your health suddenly drops to zero because…
You took your #%#@% hand off the mouse instead of moving out of danger!
But being serious here, the actual specifications for the Rival 700 are pretty good. I stated earlier though, when we take a look at it in the future we'll write and tell you if it's worth the price. Although as always, they could have saved money if they hadn't put that gimmick on it in the first place. This would mean the product would be cheaper for the end-market user. But that's just my opinion.
-Daniel Clatworthy-