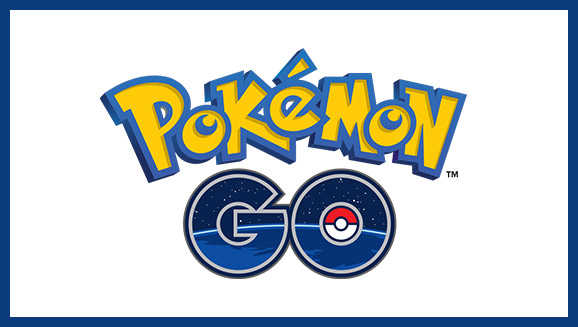 Pokemon Go has been out for about a week now and the world has already seen some massive changes to it. This game has single handedly reconstructed the face of the earth and life as we once knew. There are now hordes of dirty people roaming the streets. New and strange types of crime has arisen, and dead bodies now litter our rivers. Our grandchildren will ask us what life was like before "it" came out. I pray to god we even have grandchildren to ask us these questions. The world is now a frightful hellscape, and it's my job to help you navigate it. This guide is for both trainers and NPCs (those not playing the Pokemon Go).
Dead bodies
If you are a trainer, you most definitely will discover at least a few dead bodies. That's just life now. Our world is filled to the brim with corpses. For the most part they happen to be nice and out of the way. Tucked into our beautiful rivers and neatly filed away in our nations landfills. Now that you are out hunting Pokemon you'll stumble upon these homes of the dead, and have to come face to face with what lies right out of sight for normal people. The best way to deal with a corpse is to leave it where you found it. Despite what you think there probably isn't a Ghastly hanging out inside that dead body. You can call the cops if you want, but I'm sure they will tell you the same thing. Your best bet is patience. Over time, the dead bodies will stop freaking you out and they'll just be a usual part of the experience. Who know's you might even grow to like them.
Home/business Invasion
this section is mainly for those not playing, but I feel like the information here could benefit everyone. There are going to be Pokemon trainers in your home or business. There is no getting around this. They'll creep in and start catching Pokemon, bothering everyone around them. You can put up your "Pokemon are for paying customers only" signs, or try to keep them out of your police station, but other than sheer violent force, there is nothing that will keep them away without proper protections. So let's talk about barricades. If you can afford reinforced steel, I'd say go for it. Better safe than sorry. It's like the Purge out there. Heavy wood is also a good bet. Don't use plywood though, kids can tear that shit down in seconds. Remember to line the tops and sides (any vulnerable area really) with Razor wire. Now if you are still wanting to let people in to your establishment you're gonna need a door in your barricade. The rules above still apply and it wouldn't hurt to set up a Signal Jammer to cut off trainers from their precious phones.
Pokemon Gyms
One of the more ruthless mechanics of Pokemon Go is that it divides players up into three teams. These teams are then pitted against one another for the control of Pokemon Gyms. The team who controls the most world wide is clearly the best. Pokemon Gyms tend to be in highly populated areas like parks or shopping centers. God help you if your place of business is a Pokemon gym, and please refer to the above section for some instruction. If you are a trainer trying to take a gym please be careful. Make sure you bring some of your team members with you and always be on the look out for rival gangs, I mean teams. Fighting over a Gym is bound to occur. Since there isn't player vs. player fight in the game, these fights will definitely be real. It's advised to bring a knife with you to these events. Here a knife will serve two purposes. It'll put the other team's players out of commission faster, and will also server as a form of protection, since the other team will most certainly be carrying knives as well. Good luck, and go get those Gyms.
Overcrowding
The biggest phenomena caused by Pokemon Go is the staggering amounts of people now leaving their homes. While normally people wanting to play would be safely hid away in their own house now are venturing out into the world to catch their Pokemon. This means places that were normally pleasant to attend are now viciously overcrowded. Parks are now essentially shanty towns set up by Pokemon Trainers. Now these can be a safe place to live. You'll be around members of your team and other trainers are usually willing to share a bed or a tasty bite to eat with a fellow teammate. However, there tend to be Gyms in these locations. Getting too close to Gym without being prepared could result in a stabbing. There are also constant border wars between the established territories of the teams. Remember where your borders are.
The Pokemon Trainers Arsenal
Here is a list of useful equipment that every Pokemon trainer should be carrying.
A Backpack

this is useful for carrying all your other stuff. It might even have a sandwich you forgot about in it.

Your Phone

This is the primary means of being a Pokemon Trainer. You catch Pokemon and Control Gyms through the use of your phone. Remember to keep this close to you AT ALL TIMES.
Pokeballs

to be fair this is part of the phone but they are an important resource to keep track of.
Now as a Pokeballs are expensive you you'll need a hefty amount of money to pay for these. Luckily there is an easy solution. As a dedicated Pokemon Trainer you'll be spending all of your time outside. The life of a Pokemon Trainer is the life of transience. Therefore a home is more of a burden than a necessity. So sell your house and all your things, the money you get from that should be enough to pay for all the Pokeballs you'll every need.
A knife

Your life is about to become a lot more dangerous. Living the life of a Pokemon Trainer means you'll need a way to defend yourself or in some circumstances intimidate others. A knife is a great way to accomplish or prevent muggings.
Food

Trying rationing your food to make it last longer.
Share with other Trainers for a more varied diet.
Time

The most important resource is time. You'll need to be spending as much time as you can catching Pokemon, getting items from Pokestops, and Capturing Gyms. A Job will most likely get in the way of this. If you are a true Pokemon Trainer work will just slow you down. Plus without a house to worry about you won't need much money. Soon you'll be living just like Ash Ketchum.
The world is a different place now and the best thing you can do is arm yourselves with Knowledge. You either play the game now, or you don't. Either way you need to take precautions. Follow the steps provided and you should be on your way to better survival.
Whatever happens out there, Good Luck.
-Jordan Kamm