Zacerons 2016 game awards
2016 is officially over. Therefor I can now make a list about the best games and worst games of 2016. This list is proof that 2016 was good year indeed. The hand picked games from this list is all based on the ones I've reviewed this year.
No man's sky:
An under-engineered, over hyped piece of software. Which runs like a three eyed, one legged man, hobbling on thin ice. Needless to say it runs terrible and I can't get it above thirty frames per second. Despite everything setting all the settings to low. There is also that terrible loading whenever I start the game. Despite what Hello games will have you believe. That pesky star journey is a loading screen. It even says, loading shaders at the bottom. Slow loading times is a good indication that the game code is crap.
"Fix the damn performance issues already!"
Overwatch:
I still play it despite my short temper, questionable aiming abilities and my raging murder boner. It's a game about holding an objective against colorful weirdos, with skills on par with mine. Whom are more concerned with chasing kills and trashing scenery, than to push the wagon up a hill. Yes it is fun, terrible and awesome, all at the same time.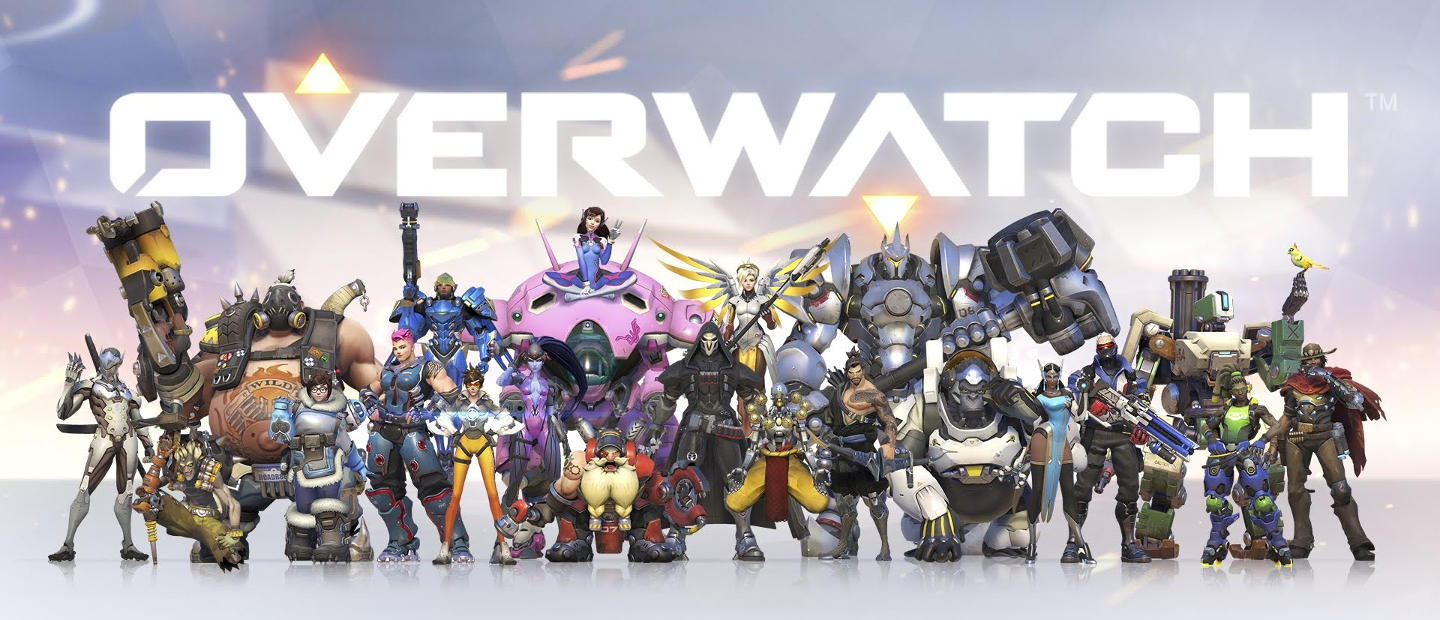 "Murder, death kill and chill."
Everspace:
Rogue lite meets space exploration, with a high probability of fiery death. While being having an armada of murderous and very angry lizard people son my tail. As I traverse the randomly generated galaxy. It is the most beautiful rendition of space I've ever seen within a game.
"How to make space look fantastic."
Enter the Gungeon:
Charming and fun, where everything is a pun related to ammo or a gun. A game about exploring randomly generated dungeons and killing bosses, while trying to get the gun that can erase the past. Hard to wrong with a sizzling hot, table flipping bullet hell.
"Fun with puns and guns."
Shadow Tactics: Blades of the Shogun:
Ninjas flip out and kill people, it is a proven scientific fact. At least according the interweb. Around the time of fire arms, where the shogun ruled and Japan was almost peaceful. A cleaver ploy to reignite the war is brewing and a team of ninjas are set out to thwart it. Someone finally decided to make a top down stealth game, I've not seen many of those since Commandos was new.
"Best stealth game of the year."
Xcom 2:
Aliens have taken over the earth and the resistance needs my help, in order to liberate Earth. This game improves on everything the previous release did and a lot more.  Though adding a mission timer was probably not the smartest thing to do. Overall a fun turn based strategy game.
"Damn aliens, always digging holes in my backyard."
Owlboy:
It took nine years to get it done and I'd say it was worth it. It looks fantastic and is immensely  fun to play. Starring Otus; A boy, whom also is an owl, with a flying cape and several useful companions, fighting menacing mechanical pirates.
Worth the wait
Redout:
Strap yourself into a rocked, held aloft with anti gravity. While trying to avoid a fiery death as the track blast by. It's the fastest and most polished racing game I've played in 2016. It's just fun speed through a loop at 300 km/t. The music is good as well and apparently it can be used with virtual reality.
"High octane crash and burn."
Earth Defense Force 4.1 Shadow of new despair:
Finally a proper EDF game on pc. A last I can smash the bug horde under my heels,  without slowdowns and horrible performance issues. It's one of the few third person games where you actually face down an overwhelming horde of enemies. 
"EDF! EDF! EDF!"
The Incredible Baron:
While not the most played game on my list, it does sport a very good soundtrack, which I've been listening to a lot. Especially when writing my list for games of 2016. The game it self is not bad at all and looks good. It's just not my cup of tea. Despite the quirky fun characters.
"Kick ass music."
The Final Station:
All aboard the man train to Armageddon. It is a fun game about managing a train, explore abandoned locations and keeping passengers alive, while the nefarious plot unfolds.
"Quit dying on me, I'm trying to adjust the cabin pressure."
Clustertruck:
The floor is lava is a simple game about not touching the floor.  Only this time around the the floor is composed of speeding trucks and questionable physics. It's fun as long as you can manage extreme first person platforming.
Bird of Light
A very fun run and jump game, with a deep and slightly depressing story about a very real problem India is faced with.
"Slow motion matrix jumping is awesome."
May 2017 be an even better year for games than 2016.
Njål Sand