I love Command and Conquer, but EA shafted that franchise rather hard. Yet the games can be bought in a neat package at Origin. Electronic arts game platform. However making the older game run is a chore. 
Windows 10 64 bit is not the intended architecture at all. Even more problematic to record any gameplay what so ever. But I did find a workaround. One that can not be done with the origin version.
But first let's look at the annoying issues.
Tiberean dawn can for the most part run, with the dangers of crashing. Compatibility mode is not very helpful here. Same rings true for Red Alert. Technically there exist an open Ra, which has a new engine and most of the missions. But I never got that bugger to work more than once.
There also exist a fan patch that even works with Dune 2. With custom resolution, but it crashed, then refused to start.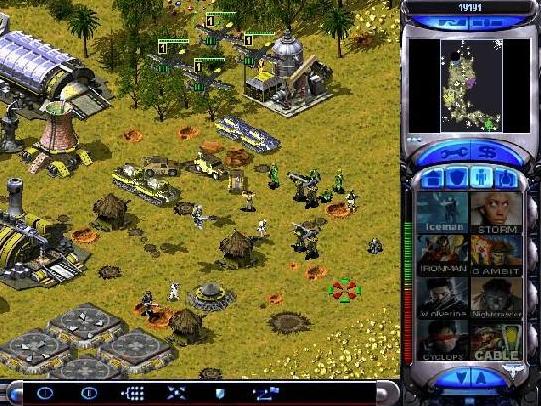 Alt tab out of the games is a no go. The screen goes black with the sound still playing. I sincerely though the idea of using Origin was to make the games playable on modern systems.
Red Alert 2 has issues with a black screen that I fixed with a custom fan patch. It's still very unstable and likes to tab out on its own and then refuse to enter the game again.
Multiplayer is no problem at all with Yuri's Revenge, since CnC net fixes all of that. A quite good fan fix. Does not with well with the story mode though.
Command and Conquer renegade was an almost flawless experience. But as we all know almost is seldom good enough. It decided to crash after a while and the game could have been a bit better in the first place.
I have yet to fiddle around with Tiberian Sun, which is a fantastic game, but a bit poorly programmed and almost as neglected as an orphan.
The easiest way is to install Virtual Box, get Windows XP, then set it up to run virtually with Windows. In window mode, then record the window. For this to work I had to install the disc version of the games. Because the Origin version refuse to let me play then without the software itself installed.
This solution allows software like Obs (open broadcasting software) to record and stream Command and Conquer games without too many problems. It took me a lot of time to find the solution, but it works wonders. Or you could emulate the PSX version of Tiberian Dawn and Red Alert, which runs at 15 fps, but has superior audio quality on the music.
Njål Sand