Haven reviews: Several Good old games. GOG is a fantastic service that breathe new life into old titles, which may or may not run properly in new operating systems. Most of that has to do with the original game code being crap and a general lack of compatibility. Some games run fantastic even on Windows 10, while some will only run on a specific OS and some does not run at all. This is a short list of several games I bought from GOG.
Blood: One unit whole blood
It's violent, filled with blood, mutilations and monsters. It's a old school fast phased first person shooter, with some inventive weapons and some great sprites. The GOG release comes with the original music and the FMW sequences. Which has not aged well at all. The 3d graphics looks worse than my first attempt at modelling. Which is quite jarring, since the in game graphics are quite good, with detailed sprites. Each level has an unique design and theme, heavily inspired by horror movies. A froze Johnny can be found in a hedge maze. While the game supports different resolutions, they may or may not work entirely as intended. At least they're there. There is only one big issue and that is the music. It can't be turned muted, turned down or stopped. Especially in the amusement park the music is loud. Not sure if GOG can fix this.
Swat 4


It's a game about breaching doors, busting criminals and rescue civilians. Where the biggest question is why that guy ignore teargas and where the devil a suspect dropped his gun. The Ai is questionable, but the levels are fun, with random perp placement. It runs, looks okay for the most part and sports a terrible aspect ratio. However it does come with the expansion pack. The game itself runs fine, minus one place where it had stuttering and slowdown. Apparently there are mods to improve the game. Such as the elite forces mod, that takes the realism up several notches and adds more features.
Sim City 4


Build a town, run the town, play mini games to keep earning more money. Then call in a meteorite and nuke it all to hell. Just for fun. While juggling traffic jams and air pollution. It's fun, addictive and a great educational game, when it comes to city management and all the problems that comes with it. Runs fine, looks fine and it works.
Roller Coaster Tycooon 2


Run and operate a custom built amusement park. Build attractions and kill guests with a badly designed roller coaster. It's a seriously fun management games, with many fantastic features. However the sprites and the interface is almost impossible to see. Since everything is so small. Usually these old games have too large interfaces if anything.
Outlaws


Lucas art made a game about a sheriff trying to rescue his wife from a big man, with a lot of money. It's a first person shooter, with some fantastic levels, questionable physics and a insane difficulty. The dynamite has some of the worst physics I've ever encountered in a game. It's also prone to random crashes.
Alien Breed: Tower Assault


Your ship has crashed and the place is over run with alien monstrosities. It has coop, challenging levels and limited ammo. With enemies that spawn in your face a lot of the time. It runs great and has a cheesy as hell intro movie. It's top down and easy to play, very hard to complete with several paths to take.
Anachronox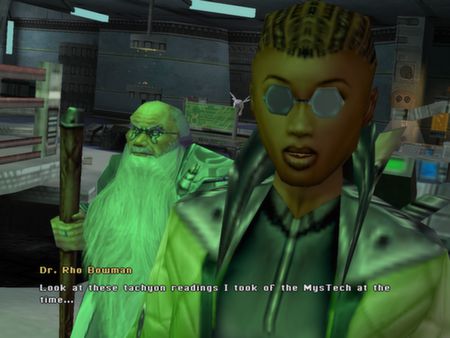 A gum shoe detective has an office on the top floor of a seedy bar, set on a very odd planet. it's a turn based RPG game, with a great story, some really interesting characters. But is littered with so many bugs, that i'd recommend watching a let's play on Youtube. I have had all of the movie sequences go on repeat, while I was still playing. Looping them when ever I got back to the spot. At one point I also fell through the world.
Planescape: Torment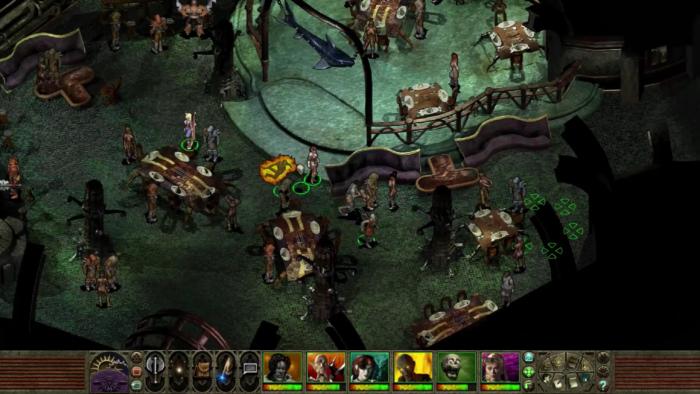 A man wakes up in a morgue, with no memory, next to a talking skull. It's one of the few RPG games that brings the town of Sigil to life, with good graphics and for the most part avoidable combat. It's a terrific story, with a lot of twists and turns around every corner.
Tyrian 2000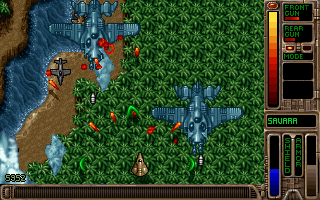 Jump from system to system, collect data logs and kill hordes of enemies. It's a top down scrolling game, where  you control a heavily armed and poorly protected space craft. It's an okay game, with some dry graphics and intense bosses and a hair raising difficulty.
Archimedean Dynasty

The world has gone down the crapper, along with man kind. Now everyone lives under the sea and commute with submarines. Which pilots a lot like space crafts. As far as sandbox games goes, it's very open ended, with some catchy tunes and hard enemies. Plus a plethora of bugs. It may or may not run properly. Personally I could not see anything on the screen, followed by random crashes. Hopefully a fan patch or GOG will make it run better.
Njål H Sand