My first encounter with anime, as I've come to know it, was Vandread. Everything prior to it was either Pokemon or Moomin. In the Vandread universe, men and women live on two different words, which are at war with each other. The beginning sequence follows a ceremony where a new flagship is to be launched and Hibiki has lost a wager and is trying to steal a Mecha. Just as a team of pirates strike, stuff blows up and the prototype ship fuses with the pirate ship. From there on a space adventure with a very unlikely and gender-segregated crew begins.
The show has 26 episodes divided into two seasons; a move that condenses the plot into 75 minutes and a manga. The main theme of the series is the different perspective between men and women who are learning how to live together after being raised on separate worlds…a true culture clash of epic proportions. This is all wrapped inside a deeper plot, complete with character development, tastefully ecchi content and beautifully drawn characters. We follow the shenanigans of the crew and the stubborn, cocky spiky-haired main character, as well as the ditzy alien-loving Dita, who keeps referring to Hibiki as Mr. Alien.
Indeed, this is bonafide scifi show after all, with 3D animated space fights, where he can "merge" his Mecha with the female fighter crafts. This results in some awesome combinations with some rather suggestive cockpit and crew placements! The supporting cast is nice and varied, though they borrow quite a lot form stereotypes. Luckily there is no violent tsundere as the main love interest. Too many shows includes a headstrong, sexually insecure girl whom beats up the boy for just looking at her, even when it's an honest accident.
In an ocean of questionable animation quality, this is quite pleasant to look at and very decently animated. Due to 3D being used in space, it does not feel out of place at all, even though the 3D has not aged that well. However, it's a very nice way to avoid the uncanny valley. Naturally there is a stupidly catchy theme song that will probably get stuck in your head. I can't go too much into the plot details, since that would ruin the story. However the whole series is on YouTube, it seems. The dub there is not too bad; however it's still a dub.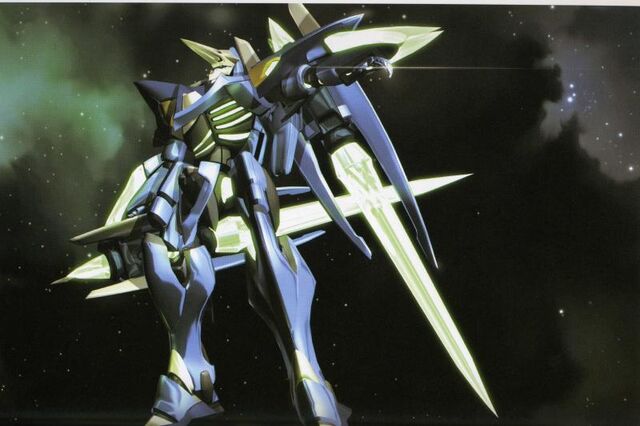 I enjoyed it, as I'm sure you will as well.
-Njål Sand-