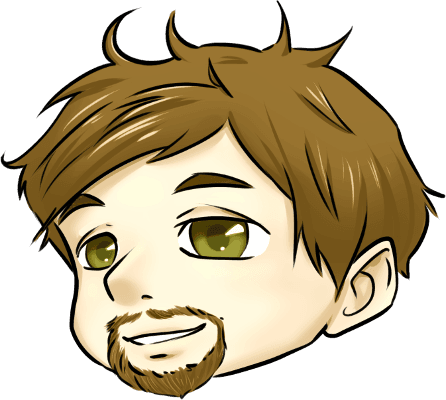 Daniel Clatworthy
Occupation: Chief Executive Officer
Contact: TheWhiteRose000
Twitter: TheWhiteRose000
Facebook: TheWhiteRose000
Daniel Clatworthy is the man who founded Gamers-Haven back in 2004. He brought his friends on board to help pursue his ideals of bringing people together through the things they enjoy. When he was younger he realized that despite everyone's differences, through gaming people can get to know each other for who they are.
Ignoring what the world wants you to see and what it wants you to feel, you can get to know a person and make new friends. Although the ideal has evolved a lot since then, the premise remains the same and Daniel has turned Gamers-Haven into a journalism and entertainment group to rally gamers, nerds, and otaku fans from across the globe to share these ideals.
William Southard
Occupation: Web Designer / Web Specialist
Contact: N/A
Twitter: cautionwillfire
Facebook: N/A
William Southard is our resident web-head and gave us the new website to help us further our goals. He also helps us out in keeping things running smoothly on our various websites so we can keep up with all our projects and game reviews. He has since become an indispensable cog in the Gamers-Haven wheel.
Jordan Kamm
Occupation: Commentator / Journalist
Contact: DirtSurgeon
Twitter: DirtSurgeon
Facebook: N/A
Jordan Kamm is our man in the field, visiting conventions and writing game reviews. But he's primarily a YouTube commentator on our channels. Like many of our staff, he is passionate about his writing and hopes that people enjoy reading his works and watching his content.
Njål Sand
Occupation: Commentator / Journalist / Artist
Contact: N/A
Twitter: Zaceron
Facebook: SandWorks
Njål Sand is one of our YouTube commentators who also enjoys writing his own articles and handling his own game reviews. Although "independence" is generally not in the group's interest, he keeps things going on other channels when we cannot, and is consistent in making comic strips for the week to keep things interesting.