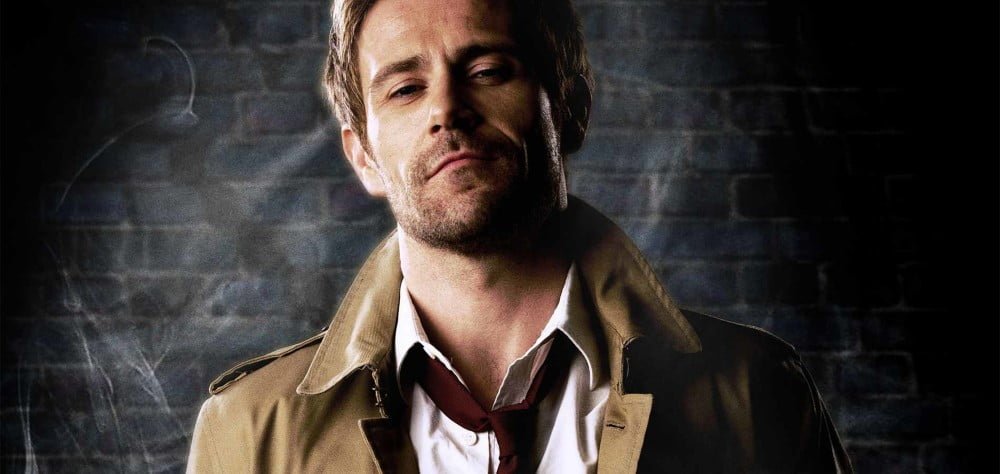 Miss NBC's Constantine? Still feeling bitter over its cancellation? Well, you might be in a bit of luck. While the show isn't coming back, you can still see Constantine on the small screen again. The CW has announced Constantine will be appearing on the new season of Arrow this coming fall. He will appear in episode 4.05 titled "Haunted."
Matt Ryan's portrayal of John Constantine was the best thing about that show so even though I have never watched Arrow, I'm looking forward to it and will probably tune in. Fans of Constantine will probably be disappointed on some level because the show is still cancelled (especially after NBC cruelly dragged out the announcement for months, giving some fans hope it could have been revived), but there's always the chance Constantine himself could get picked up as a recurring character. For now Arrow's showrunner Marc Guggenheim insists that John will only be a one-off appearance, but if that episode gets high enough ratings, that could certainly change. It wouldn't be the first time a show brought back a popular character for more episodes than originally intended (for some perspective-Spike was supposed to die early on in season 2 of Buffy the Vampire Slayer, and went on to last the entire show and even be transplanted onto the spinoff Angel. Anything can happen).
I have very mixed feelings about Constantine as a show-I watched every episode because I'm a huge fan of the character but I don't think I ever really enjoyed doing it. I liked all the actors and thought their performances were fine, and really loved seeing Zed's plot from the comics start to play out. Part of the trouble is that so many shows rip off Hellblazer-the most notable being Supernatural-so Constantine had a hard time establishing itself as different from all of the other "paranormal investigation" type of shows. The other big issue was tone. Hellblazer was a dark series, full of horrific violence and ambiguity as to whether or not its protagonist was even a decent person. I'm not demanding Constantine be exactly like Hellblazer-the character exists beyond that series, the creators have their own textual integrity even when working with an adaptation, and even though it aired on the same night as Hannibal, it's just unrealistic to expect a lot from network television. That's all fine. But, part of the draw to John as a character is that promise of bleakness, where bad things happen to good people and there's no way to fix anything. It offers something different. Constantine, even if some of its content couldn't be expected to be solely original after being ripped off so many times, should have at least strived to have a different tone or look from every other paranormal series out there.
Regardless of my feelings about the show, it did manage to obtain a devoted fanbase who are pleased beyond words that they'll be seeing John again. I'm happy whenever fellow nerds are happy, so am looking forward to the episode as well.