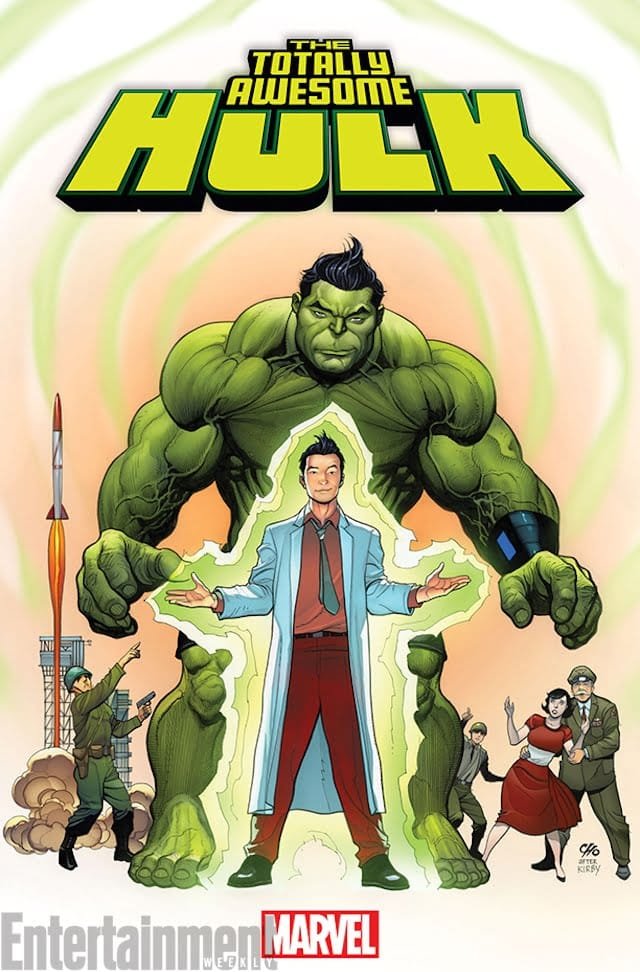 For months fans have speculated about the identity of the new Hulk who was set to be revealed in the new series "The Totally Awesome Hulk." Well we have our answer now! Amadeus Cho will be the first Korean-American lead character in a Marvel comic series. He will also be supported by a Korean-American creative team, Greg Pak and Frank Cho.
Axel Alonso, Marvel's editor-in-chief, gave his thoughts about the comic. He went on to say that although Bruce is no longer the Hulk, we should still expect some great things for his character, and that his story is far from over. Cho's story focuses on how much he genuinely loves being the Hulk as a distinction from Banner. He went on to add:
"The link to what happened to Banner, of course, is how did Amadeus get the power? The first arc is going to tell two stories: one is going to take place in present time, which is going to be Amadeus being totally awesome as the Hulk, and kicking ass and getting a threat that is scaled to his power. And I'll also tease that there are seeds in this story of something larger, that will be relevant to the entire Marvel Universe sometime toward the end of the year. So there are seeds there for something much more interesting. The other story told in flashbacks will tell you how he inherited to power and what happened to Banner."
I'm unfortunately not super familiar with Cho's character (other than knowing who he is in passing) but I like this creative team and have faith that this series will be something neat and different than previous Hulk stories. "Totally Awesome Hulk" #1 comes out this December and I hope to see you all in your local comic shop ready to buy it.