There are some games out there that inspire greatness, that exude the promise of greatness and that are just naturally amazing. However, Touhou Genso Wanderer is not one of these games.
I love the character designs and artwork, the voice acting and the animation for the game is simply amazing. Like holy hell the animation for the cut-scenes is on par with some of the greatest games I have ever seen for anime-styled games.
However, it's the actual gameplay that has been disappointing. You get a world of build up and then when you get to actually playing the game it is a simple dungeon explorer title with nothing special or amazing about it. No attention to detail, repetitive music and ultimately bland to look at it. It has a strong feeling like the assets were ripped from RPG maker software, titled in and coded for a Play Station 4 game.
Touhou Genso Wanderer is a title that could have been great but gave up half-way through. Although I am not sure on why, it could be budget constraints; it could be poor direction, or even simply poor design.
The controls for the game were pretty confusing as well and the screen re-size function on the Play Station 4 didn't help much in its visuals as well. The game just simply kept overriding the default options I had placed in.  So I could never see the full status bar of my character.
I know I am being very critical about the game, but honestly that is what I am here for to be critical about games. The game sucks, put simply and people can complain and argue that with me to their blue in the face. I don't like how they didn't get the stage design more detail, I don't like the repetitive music on a infinite loop, I don't like how they mashed the controls together and barely gave any type of tutorial to go along with it.
I'd like to say it's one of the worst games I have ever played, but there's quite a few in the running for that.  The best part of the game is simply its branding. The beautiful and colorful characters, the animation, even the voice acting are pretty nice. It's just everything else about the title that's bad.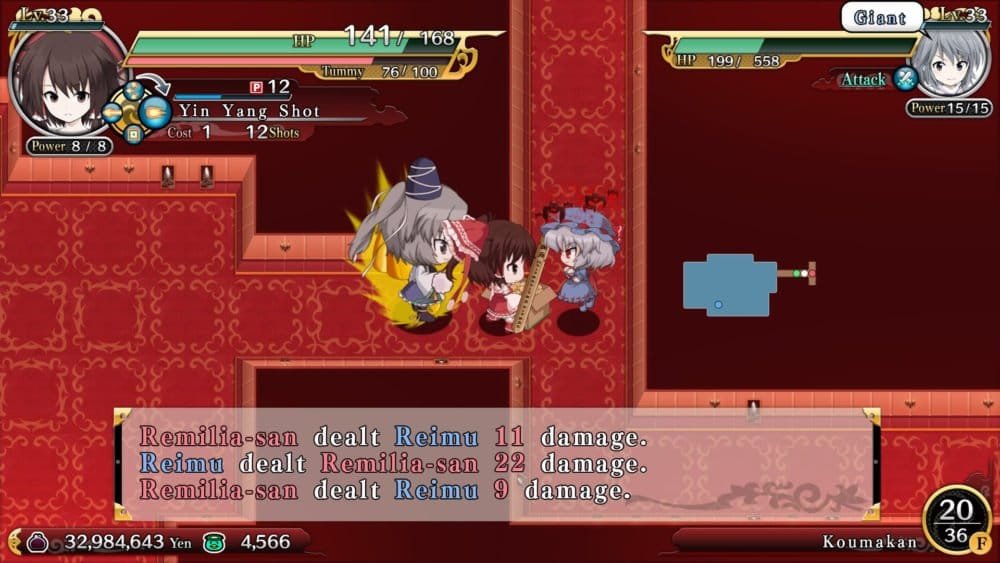 If you want in this article appears several images from the game to explain what I mean in regards to its poor level design and why I dislike it.
If I had to say some positive things about it, I'd say that the level transition goes quickly and loads up well. But that is because they are doing a tiled asset approach and don't have a lot of things to load.
Actual combat remains somewhat of a bore and the plot used to let you battle actual humans in the game is a simple plot convenience that lets them recycle assets to help keep the file size low for this game.
I'd say don't buy it, but if you like sloppy work for a cheaply made game that most people could put together on the RPG maker forum with basic coding and simple assets than. By all means this game is the game for you! Although if the fan base reads this article, which they probably will at some point, my opinion probably doesn't matter to you so enjoy the game anyways.
-Daniel Clatworthy
For the record if anyone also wanted to know, I'm not the only person who feel's this way, a lot of people on Metacritic say the same thing.