Been a while since we had a review from me! So let's jump into this, Sniper Ghost Warrior 3 is the third installment of the Ghost Warrior franchise and let's face it, that was pretty obvious, wasn't it?
Anyways, moving on! This is actually the first time I have played one of the Sniper games and I was always worried it wouldn't accurately portray how snipers generally are. When you got to factor in wind resistance, timing, breathing, and all the other factors a real sniper would deal with.
But I was pleasantly surprised at how accurate it actually was. Heck, for a war style game or "action shooter" as so many people kindly put it. I was even more impressed at how many bullets it took to kill me! Not many… Which is very accurate for actual combat? This reinforced the fact that they are going for a very accurate game in terms of game-play mechanics.
My biggest issue so far though with the game-play is simply its story overall and also the fact that almost everyone in the area you are playing in has a gun, although I may exaggerate and say the mother has a gun, the husband has the gun! Little Timmy has a gun!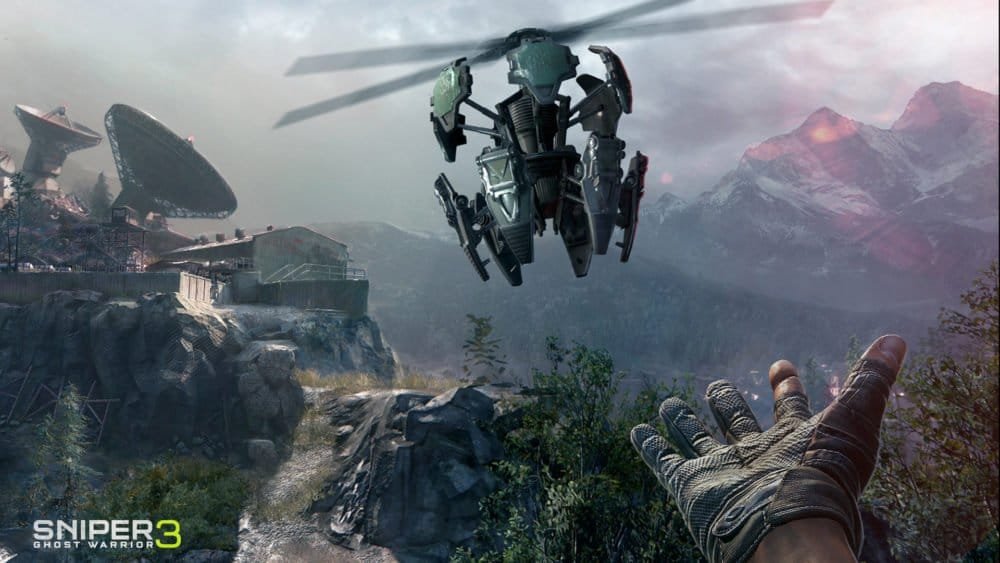 It's because in the vast area's you are in, you don't know right away who or who isn't your enemy you generally got to scout out with your drone to find this out. Because if you fail to scout you are pretty much going to run casually into a bunch of guys with guns who will blow your pretty little head off.
Although in terms of accuracy, I guess you could say it is painfully accurate because we never know who our enemies are in times of conflict. Happens a lot in Drone strikes, as well as various other conflicts in towns and villages which is a big thing both in the Middle East and other areas of the world.
Now, in terms of game-play I seriously cannot understand who to switch to my side arm, I only can switch between my Sniper Rifle or my Assault weapon which truth be told is kinda annoying because I really want to Solid Snake my way through compounds to take our enemies and I can't.
Musical composition is fairly nice and it's pretty accurate for the region you are playing in as well. Not to mention that the vehicles actually look accurate to the scenery also adding a nice level of immersion to the game that most titles generally don't got for.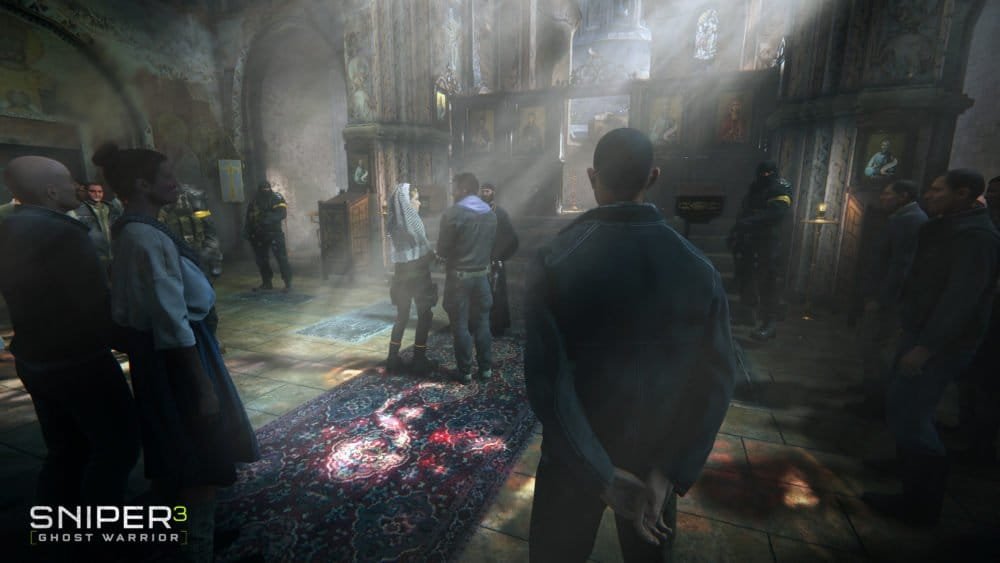 But my biggest issue with the game as a whole is the story at the beginning, where your brother is kidnapped. The whole game revolves around you looking for your brother, but at the same time you are being shot down by the person in charge. Not only is this highly improbable that the military would put two brothers together in a secret covert ops mission, but the fact that they would also let the brother openly search for his kidnapped brother knowing full well it could be a conflict of interest is my biggest issue with the game.
Outside of that, the game is wonderfully accurate, highly enjoyable, and a great time kill as well as NPC kill. I highly recommend it, if you love blowing peoples skulls wide open with a sniper rifle.
Military Update: My brother in law who served in the Armed forces wishes to state that unless you are sitting in your own shit and piss for eighteen hours a day, there is no way they can accurately portray that.
-Daniel Clatworthy