First up is our disclaimer. We received this game for review purposes only, and as such all opinions in this review are our own. No money has been exchanged for this review.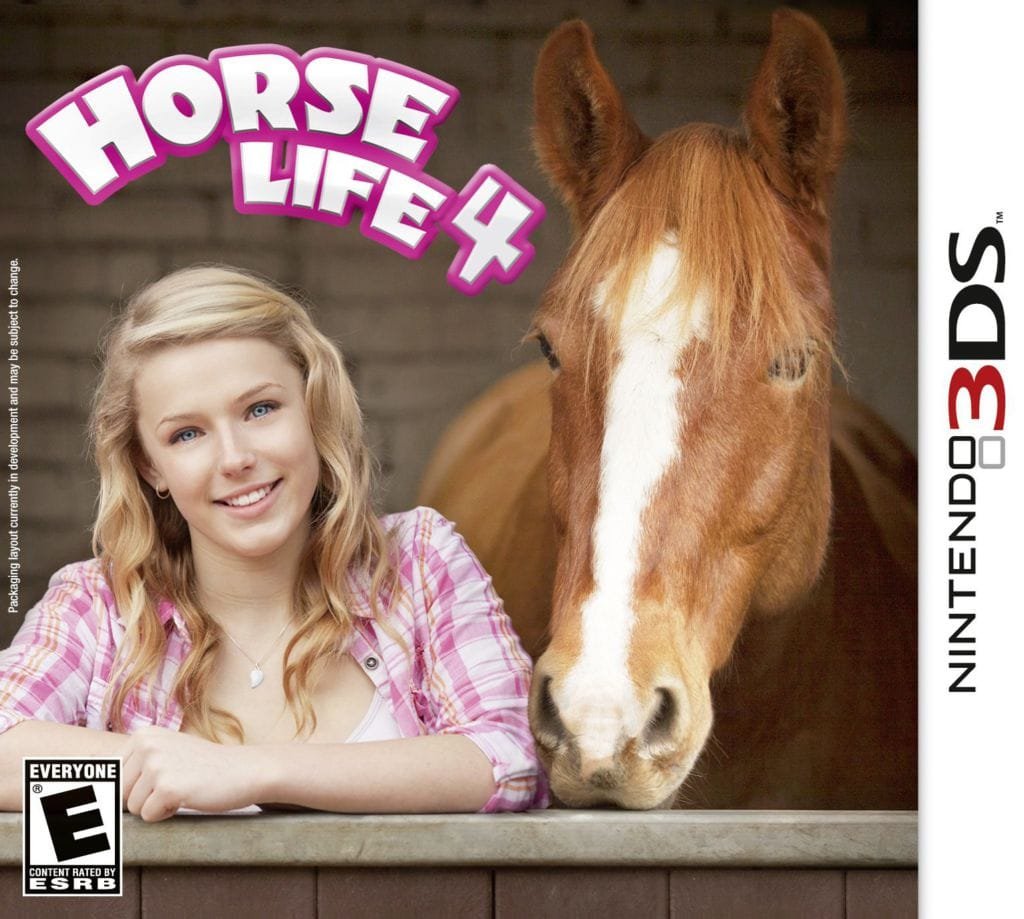 Horse Life 4 is the fourth installment of the franchise, however it's fairly disappointing. You would expect a title such as this to have better visuals. The actual rider, of all things doesn't look or feel natural atop the horse. The thing is, you are always on the horse…all the time! So you're stuck with this view that doesn't feel natural.
Another issue when playing is that you must always hold down the "A" button to keep the horse moving at speed. This can become tiresome after the first five minutes and is extremely irritating.
The game's story line is extremely weak. You have just moved to a small village and your goal is to simply help the locals in various tasks. In doing so, you earn "unlocks" such as T-shirts and horse equipment. A mentor character will help you learn new and varied skills which are useful in completing in-game quests. You can also enter yourself in the horse competition to win money, which you can use for buying stuff. The game becomes extremely boring and repetitive.
Now onto music. It sounds like two composers are fighting for control of the 3Ds speakers! Who will win? Certainly not the players; and we get stuck suffering because of it. So it's better to just play without sound. Maybe pull out your iPod and listen to something good.
Its safe to say that younger audiences will probably like this game. But if you are an older person such as myself, who has more knowledge about horses and horse riding, this is probably not the title for you. I would recommend looking elsewhere. There's no point spending money on this, as it's disappointing and boring.
Horse Life 4 is extremely easy with very little learning curve, which is another reason why younger players may enjoy it. Otherwise it's simplicity will likely lead to a quick win with virtually zero replay value.
Overall, the design of the game has its flaws; mainly in the graphical design, and is tiring to stare at. But at this point I'm repeating myself. If you want to play a good horse game that's enjoyable for all ages, I highly recommend picking up Imagine Champion Rider 3D from Ubisoft. It's an older title, yet much, much better.
-Ingelin Clatworthy-