First up is our disclaimer.  We received this game for review purposes only, and as such all views in this article our are own. No money have been exchanged for this review.    
At long last there is a game that captures my deep loathing for the "Elite" class you read so much in old folk tales and lore. Now I should note that this game has a variety of characters you can pick from and I just happened to pick the racist little rich girl who believes she is doing the right thing.
Playing as Aria you get a sense of just how prideful her family and herself can be especially when you meet her brother Abel who instructs you to kill a child thief who tries attacking you with a group of thugs. At first she is reluctant to kill the child for the reasons he is begging for his life but Abel tells his sister that if she refuses to kill him. That he will fillet him alive drag him into town and drown him in the harbor and goes on about how long and painful it will be for the poor child.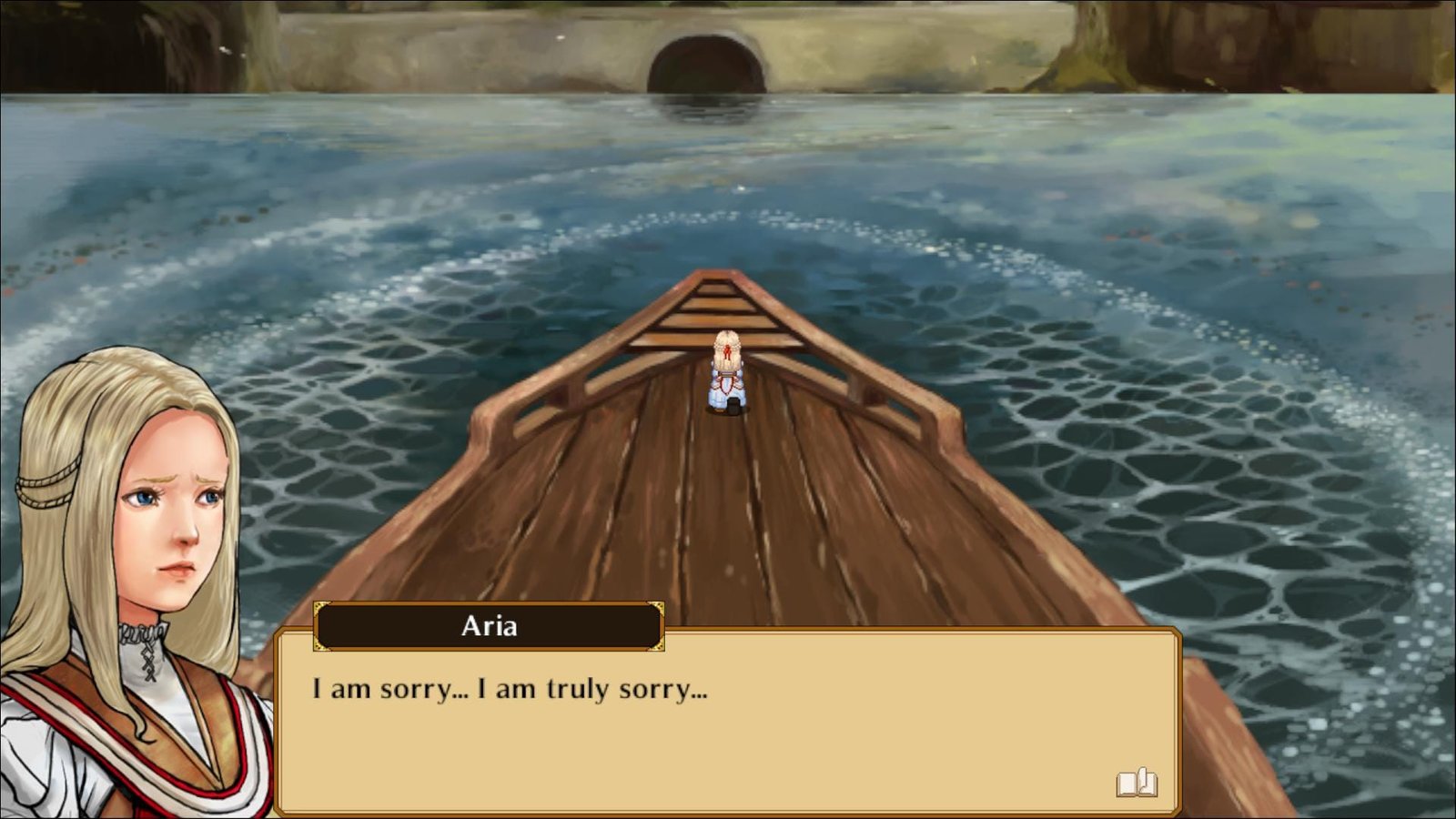 Again I am talking about a literal child here although no age is given I am guessing he is around twelve. Aria is deeply troubled by this and prays for forgiveness but has no problem talking about her place in the since she was born with blonde hair and white skin she is the one meant to guide the world because providence. (Cough Hitler, Cough Cough.)
The story continues on and takes you to a place where you get trained as a Knight and not a Paladin like Aria wanted and you meet the wise ruler of the land Alain.
Who knows that there are differences in class but overall we are all people and we all should be treated as such.
He then takes the youths who came to train like Aria and begins to teach them these lessons by first starting them out shoveling shit from the horses stables so even the Noble ones learn that. They should have a degree of respect for the people who actually do this job.
Now skipping right ahead avoiding more story spoilers for everyone there are a variety of characters to choose from one of which is Isaac a person who came from the slums basically who aims to work his way up to help the lower class. Lucienne who was trained by one of the nations greatest warriors and is taking up knights training as well. All of which these characters have unique and interesting backstories that you can play and experience and it doesn't stop with just them.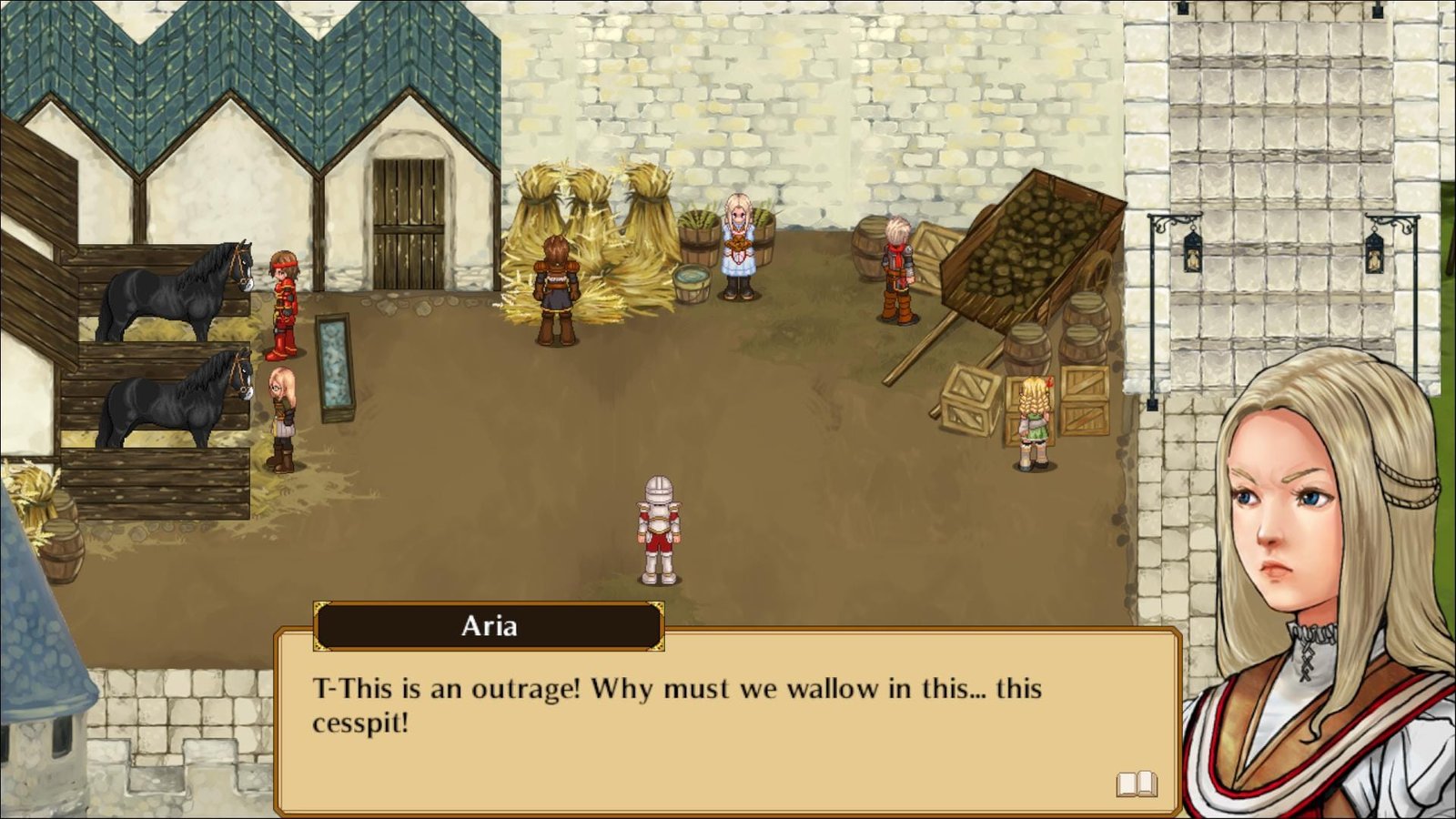 Now overall the game itself is pretty basic in terms of graphics I found it slightly disappointing because a lot of the backgrounds they drew and made are lacking shadowing and from a game that is in fourth person.
That is a essential must and it can make it hard at times to navigate the area's because you cannot tell certain areas from another.
The soundtrack is overall very pleasant and very nice to listen to and is very fitting for a lot of the game.
So enough about that combat for the game is just like any other role-playing game in which its turn based however unlike some role-playing games this game restores your health after battle which eliminates a lot of the challenge I quite enjoy in role-playing games.
In conclusion it is a pretty great game with a lot of contrasts, that focuses on its story more over than anything else and its simple and easy to follow that even a younger gamer could follow along. Is it worth checking out? I think so and if your a fan of role-playing games I would recommend it even more.